High Pressure Water Jetting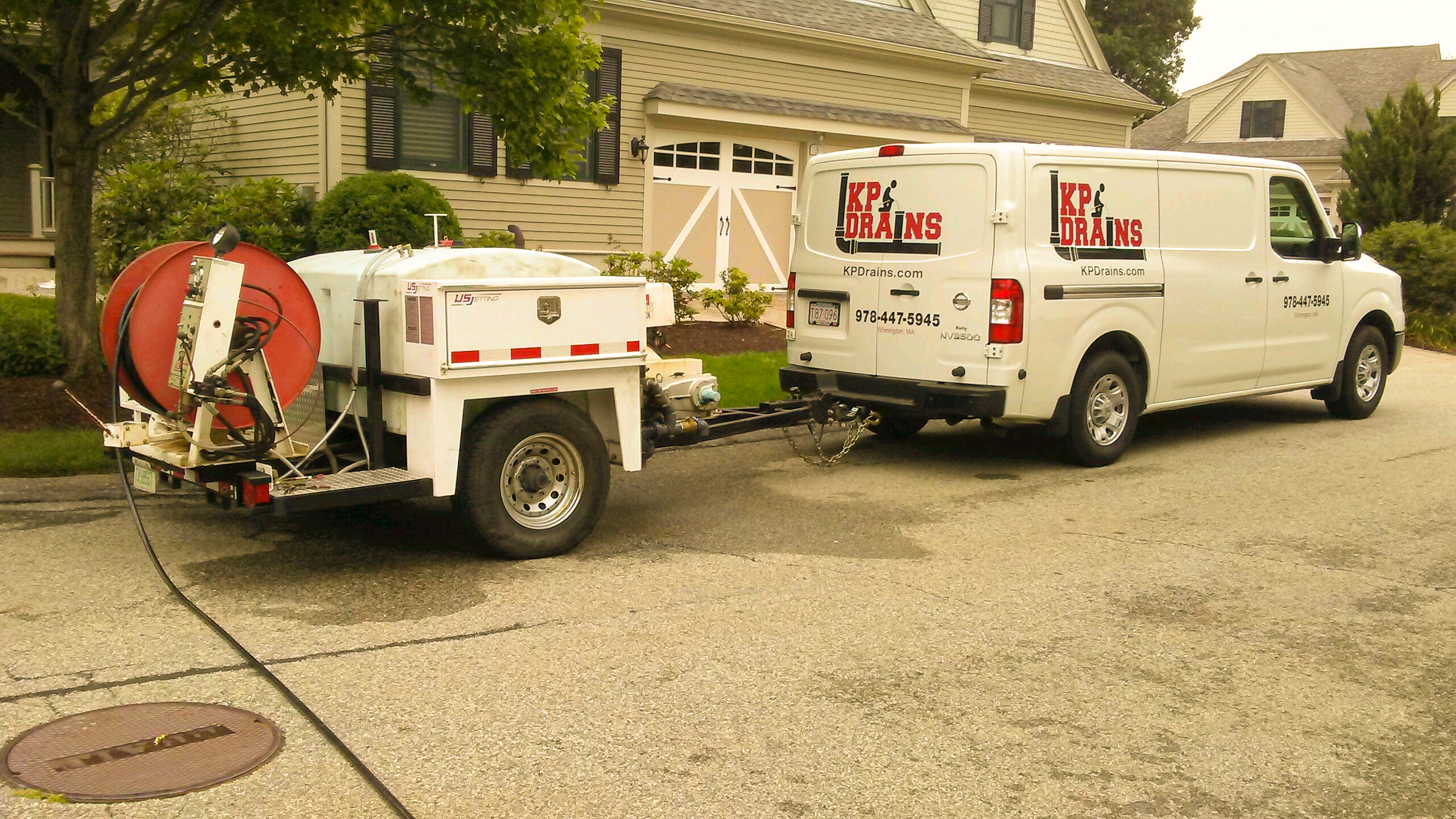 Not all clogs are created equal, and when you have a tough clog... you need the right equipment. High Pressure Water Jetting removes roots, wipes, and debris from even the most stubborn of clogs.
High Pressure Water Jetting is simply the most powerful and efficient method of clearing away heavy roots, thick grease, and foreign debris. With 4000 lbs of pressure,  our highly trained technicians can blast away stubborn clogs and remove roots.  This process eliminates the need to dig up landscaping to expose pipes that are clogging your plumbing system. Before you dig, remember to give us a call.
Water Jetting is clean, powerful, and environmentally safe. Furthermore, your pipes are unclogged and cleaned at the same time, often replacing the need for a snake.
KP Drains offers high-pressure jet cleaning services for your municipal, commercial, or residential properties. Our high-pressure water jet services will quickly and effectively clean and clear most lines, including:
Storm lines
Sewer lines
Stack lines
Catch basin lines
Grease lines
Septic lines
French/perimeter drains
Pump chambers and lines
In addition to Water Jetting, a video inspection is available to determine the condition of the pipe. Video Inspection is the best and only way to inspect a sewer pipe without digging. Furthermore, its also a lot cheaper and usually a much quicker solution. Using flexible, waterproof cameras, our camera will inspect any line larger than 3 inches and using the water jet to assist gives us the ability to camera longer lines. For more information about our Video Inspection services, click here.
Water Jetting Preventive Maintenance Programs
Contact Us today to schedule your water jet service! In addition to 24-hour emergency service, we also offer preventive maintenance programs for water jetting! Don't wait until its a big problem! We can provide fast, friendly, and reliable drain cleaning in the Eastern MA and surrounding areas.
We are a proud community member of Wilmington MA.